Hello everyone!

I used to think that manx cats were kinda odd looking and I never thought that I would want one. That was before the last pregnancy of one of our cats over 8 years ago now, we no longer have her. She ended up having a little over half (4 out of 6) of her kittens born as cute tail-less babies. I thought that I would keep one of the ones with a tail, since they looked so bizarre without, but my mom didn't want any more cats at the time and was giving them away. Eventually I was able to convince her to let me under the condition that it was a boy, and by that time the only one left was a manx. I'm so glad that it took so long for my mom to come around because if she hadn't then I wouldn't have the adorable cat I have now. Now I've become totally hooked on the manx breed. They're so silly and cute.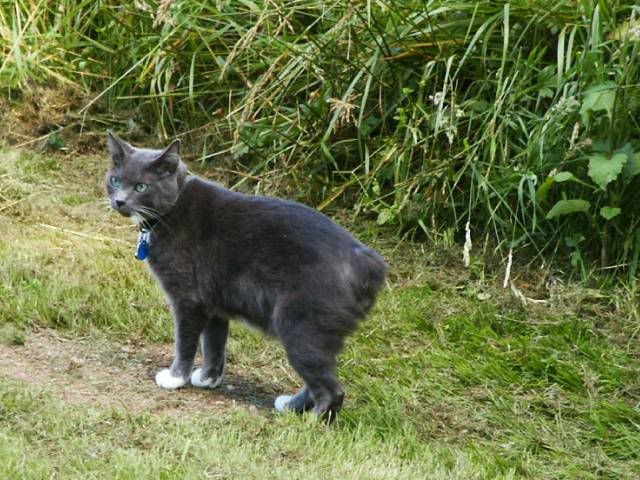 He's probably the funniest cat I've ever known and I love him to pieces. Neediest too. He can't eat food unless someone walks with him to it and pets him a few times. And at night I have to walk with him upstairs to go to sleep, that's probably a good thing though because if it weren't for that I might never get any myself.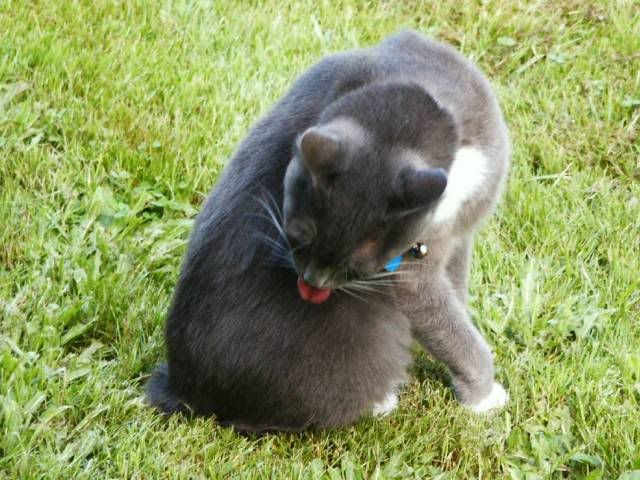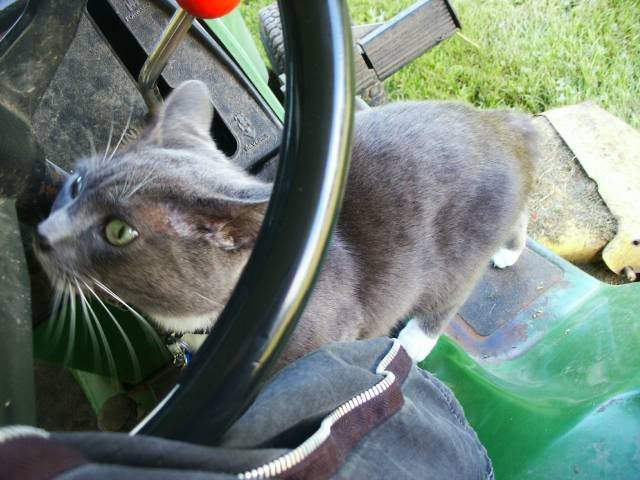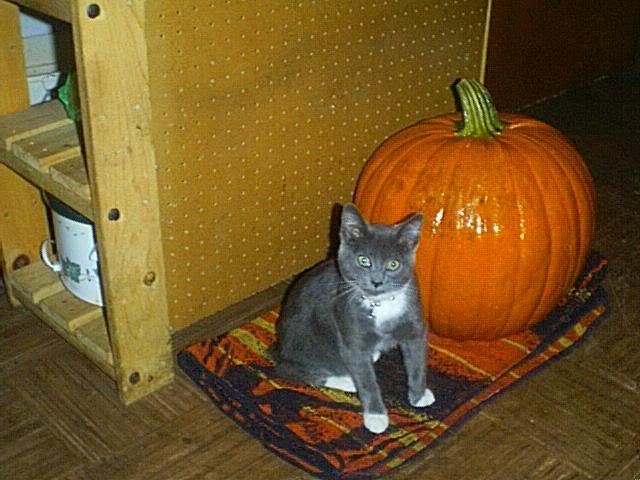 Made him his own journal awhile back on a whim, but I don't update it much.