Hello everyone, my name is Rebecca, a pet photographer, and this is my Pooh Bear: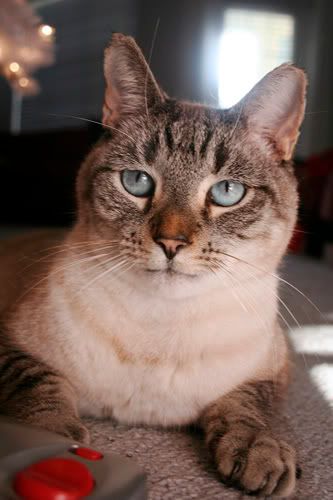 (a snapshot to capture his unique features ;-P)

He's a Siamese/Manx/Lynx mix, and he's absolutely wonderful. Approximately five years old and a big softee, who loves to jump around after his toys.

Happy New Year everyone!